CIFA Pumps
CIFA-K60-H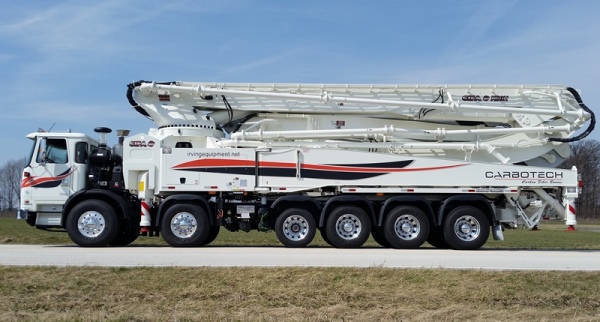 Download Spec Sheet
Boom proportional distributor
Ergonomic hydraulic commands for moving the boom.
RADIO COMMAND
Comfortable and light, it allows remote control of the boom and management of main functions of the machine.
VIBRATOR AND HORN CONTROLLED BY CABLE
External acoustic warning connected by cable to make communication easy between pump operator and mixer operator during use.
ELECTRICAL SYSTEMS CAN BE DISCONNECTED
Electrical systems can be disconnected and allow and easy and fast maintenance.
STABILIZATION DISTRIBUTOR
Commands to stabilize the pump on both sides with emergency stop system easily accessible.
REAR CONTROL PANEL
The control panel is towards the end part of the pump, next to the pumping group.