Wallboard
As one of the leading manufacturers in the truck-mounted loader crane segment in Germany we offer a comprehensive range of products and have a suitable solution for many types of needs.
We supply more than 45 different base versions and a large number of varieties regarding capacity, reach and features as well as attachment tools which are uncomplicated and easy to fit, providing our customers with technology that impresses with effectiveness, comfort, power, and safety. Of course all our machines comply with the regulations of the new machinery directive for loader cranes.
The Atlas VCS cranes are simple yet durable, they provide a simple and easy way to get a lot of reach. The Long boom Atlas cranes have very few moving parts compared to the knuckle boom cranes and can unfold much quicker. This simple yet effective design keeps your crane running longer with less down time. Another advantage of an Atlas VCS is the last two letters, the V stands for long boom but the CS stands for "CRANE SIMPLE". These VCS cranes have almost zero electronics, with all hydraulic overloads, the only power going to them is for the oil cooler and lights.
Atlas 300 VCS
Max. Reach : 63 ft.
Max. Lifting Capacity: 2,200 lb.
Load moment : 201,355 ft.- lb. (273 kNm)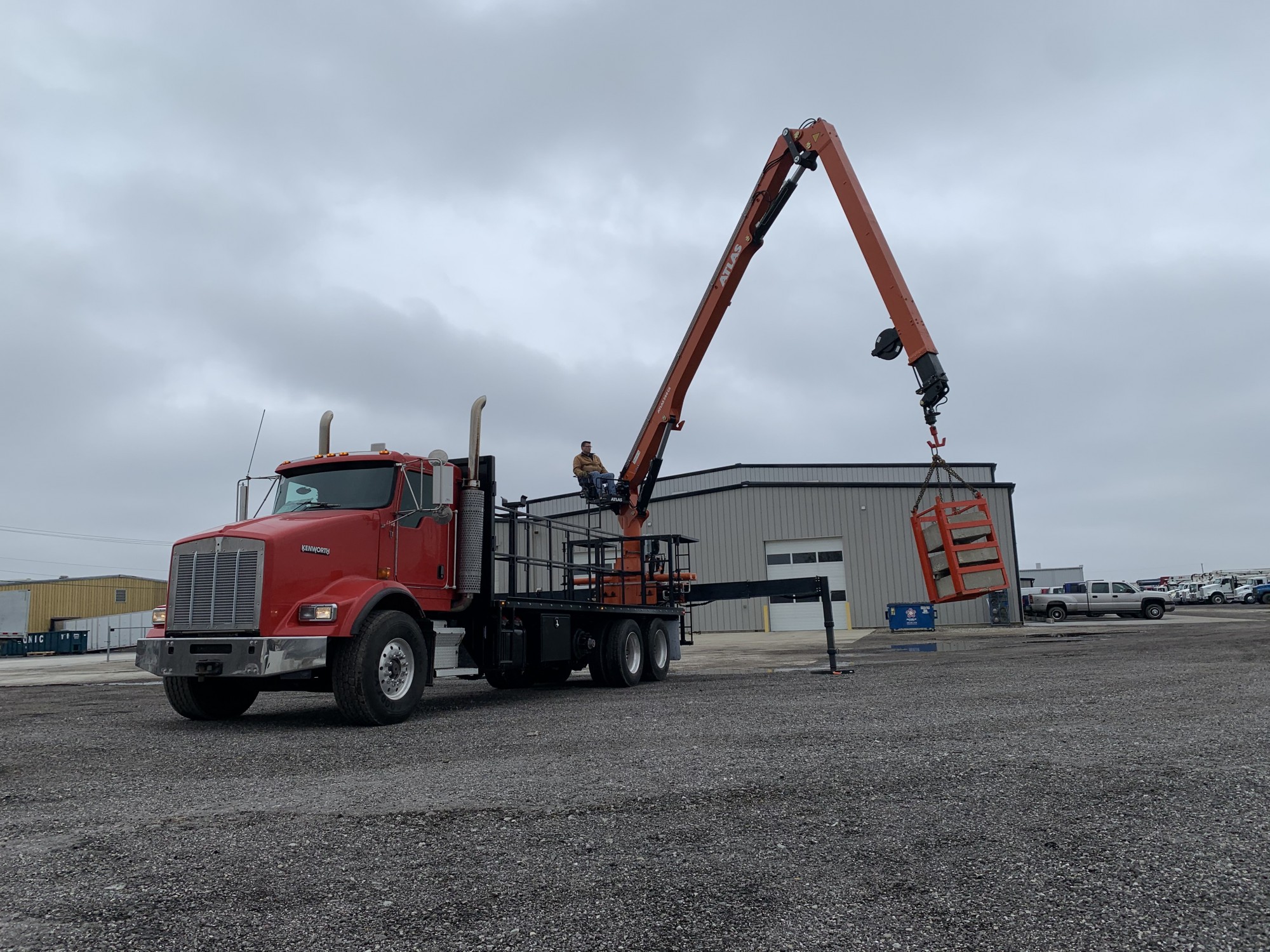 Atlas 440 VCS
Max. Reach : 73 ft.
Max. Lifting Capacity: 2,200 lb
Load moment : 181,440 ft.- lb. (246 kNm)
ATLAS 440 VCS Product Specs Sheet