CIFA Pumps
CIFA-K53-H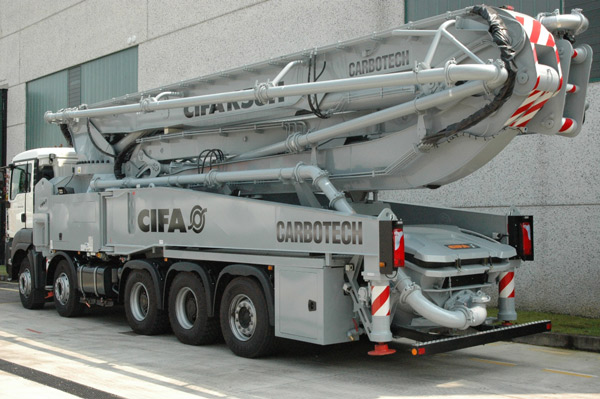 Download Spec Sheet
Management System
Different control systems can be chosen for max safety when using the truck mounted pump.
LSC (Light Stability Control)
To work in full safety with all the outriggers completely opened.
Available for:
Classic Series
Steeltech Series (Open Loop pumping unit)
SMARTRONIC™
Thank to the CAN bus wiring, the system is able to make a complete diagnosis for all the pump components, possible anomalies are immediately indicated. The display shows all the components working or active during pumping such as cylinders, hydraulic pumps, valves, lights and accessories. The system can be updated easily with a simple upload.
Available for:
K31L - K35L - K37L - K41L - K48 - K58L
SMARTRONIC INCLUDES
ASC (Advanced Stability control)
Pressure diagnosis
Complete management control
Touch rear panel