CIFA Pumps
CIFA-K62-H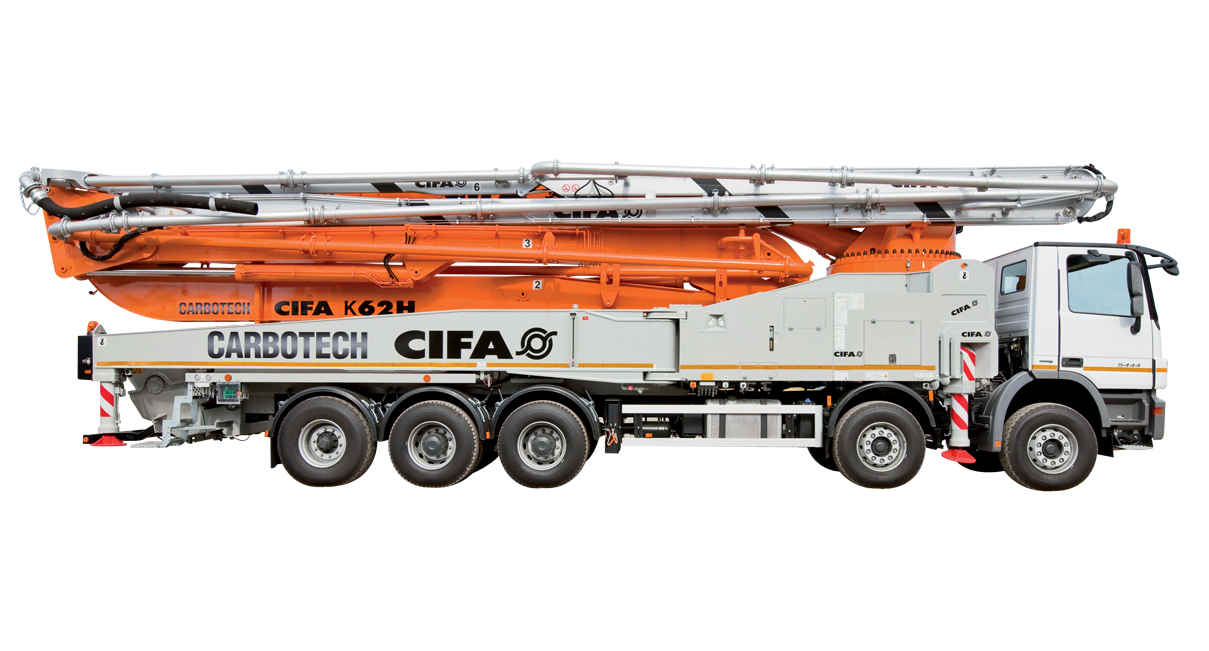 Download Spec Sheet
62m placing boom, 6 section. "RZ" folding system with 125 mm diameter pipeline, CIFA Long Life Pipes double layer.
4th, 5th and 6th boom sections made of CARBOTECH, an innovative composite material.
HPG 1808/1113 –IF9 pumping unit: superb performances, high pressures and output, smooth pumping, high reliability and easier maintenance. A 9-inch S valve: optimal efficiency and performance, high concrete flow intake with minimum wear and tear.
Subject to durability tests for over 10 equivalent operating years.
Patented K-TRONIC electronic unit to control stability and data logging: automatically controls machine stability, alerts the operator and prevents any critical configurations.
Can be mounted on an 10x4 truck for a total weight within 53 tons.