In-Stock Equipment
1 340.8 Crane T880 Kenworth (2020/2022)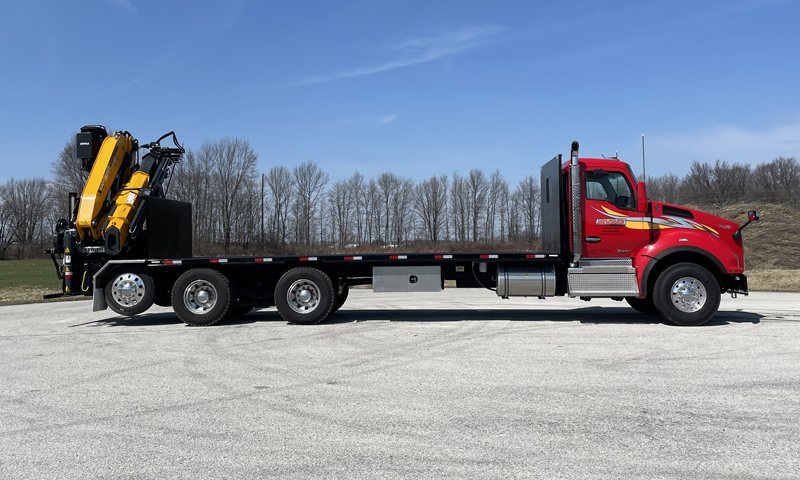 Download Spec Sheet


New Copma 340.8 SC Mounted on a new Kenworth T880
2022 Copma 340.8 SC (8 hydraulic extensions on main boom)
34 ton crane,
Shorter secondary boom to pick taller objects next to the column
1,920 lbs at 64'-6" reach, 8- hydraulic extensions
Continuous rotation via single slewing motor.
Minimal electronics, all hydraulic overloads, no computer
The only electronics are for the oil cooler
top seat controls
2020 Kenworth T880 6x4+1
20k front (315), 46k rear, locking rear, Chalmers rear, 450HP, Eaton 10 speed, Jake brake, tilt-tele steering wheel, a/c, air ride cab, Red color, Double frame.
23''-10" low pro bed, made for 9' forms, full subframe, shear plates.
Copma crane parts, Copma Crane, Copma wall form crane
For more information contact: