In-Stock Equipment
1- Atlas 300 VSC Crane (2016/2016)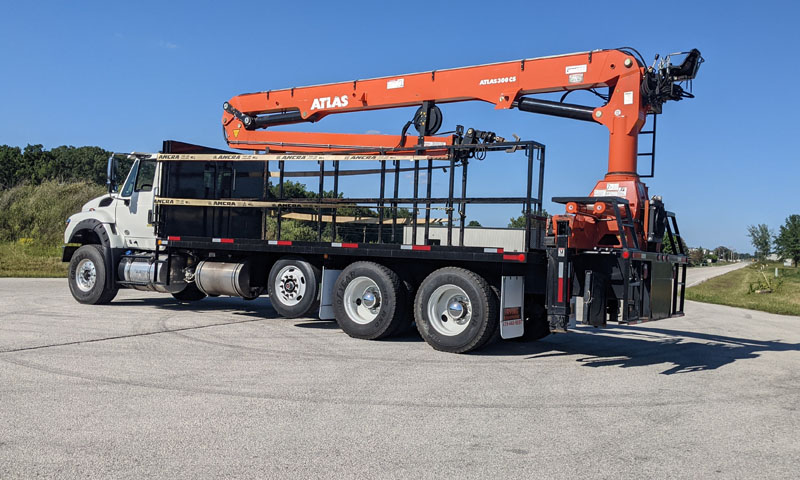 Now in Boomtown!!
Irving Equipment (exclusive Atlas dealer for USA) is pleased to offer:
2016 Atlas AK300V CS (Crane Simple)
30 ton crane,
Built tough for 90 years!
2,200 lbs at 63'-0" reach, 2- hydraulic extensions (minimal moving parts)
410 degree rotation via double rack and pinion, extra tall rotation bushing for longer life.
Minimal electronics, seat control, dual ladders,
Hydraulic rotating load hook, dual circuit hydraulics, split valve with dual joysticks and foot pedals
2016 International 7600 6x4 (6500 miles)
20k front (425), 46k rear, locking rear, Hendrickson spring rear, 475HP, Fuller 8LL, Jake brake, tilt-tele steering wheel, a/c, rear, air ride cab, White color, HD frame, front tow hooks, tires 95%,
21''-10" Lo-pro bed for 9'-0" tall form cages with center rack. full subfrane, shear plates, bed 50" tall, 43" wide side area,
Atlas crane parts, Atlas Crane, Atlas poured wall crane
For more information contact: