In-Stock Equipment
1 Copma 360.3 Crane (2022/2022)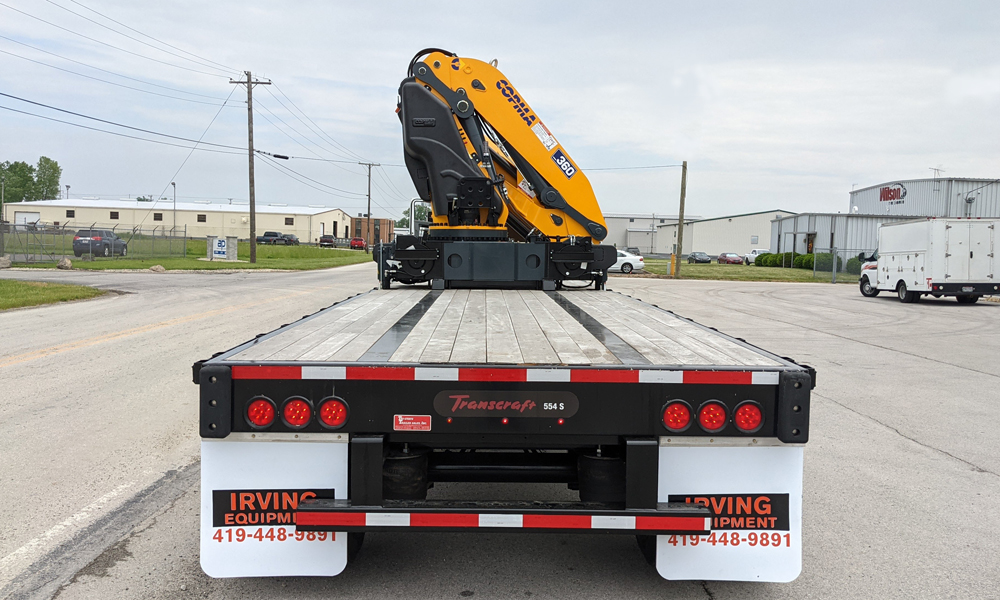 Precast Machines!!
Irving Equipment is pleased to offer:
2022 Copma 360.3 (3 hydraulic extensions)
36 ton crane,
Built tough
7,250 lbs at 32'-10" reach, 3- hydraulic extensions
Continuous rotation via double slewing motors.
Minimal electronics, all hydraulic overloads, no computer
Oil cooler
Proportional radio remote control with back up controls and emergency platform on column.
2022 Transcraft Trailer
Copma crane parts, Copma Crane, Copma Precast crane
For more information contact: