In-Stock Equipment
1- PM47524 J1414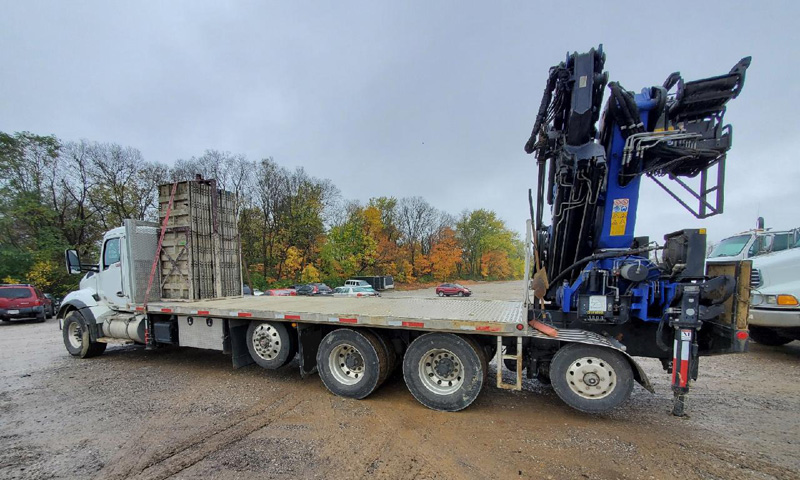 FORM HANDLING CRANE TRUCK. READY TO WORK AFTER JAN 15 2021
2017 PM 47,524 PX J1414 (installed new 2019)
47.5 ton knuckle boom crane, 2380 lbs at 70'-8" reach, EXCELLENT SHAPE.
400 degrees of rotation, 26'-3" outrigger spread, Front aux. outriggers 16'-0".
(4) Hydraulic extensions on main boom, (4) Hyd extensions on jib, Hyd rotating hook, Scanreco proportional RRC with corded back up, Top seat controls, Hyd. oil heater, Hyd oil cooler.
2019 Kenworth T880 6x4+2
31,000 miles, 2,180 engine hours, clean cab 485 HP Paccar motor, Jake brake.
20k Front axle, 46k Rear air ride suspension with full locking rears, Eaton Fuller 18 Speed MXP Ultra-shift (no clutch).
(1) Steerable lift axle in front (pusher), (1) Straight lift axle in rear (tag), double frame in new condition.
24'-0" Lo-pro aluminum bed well built and engineered for 9'-0" tall form cages*, per cage height*.
For more information contact: